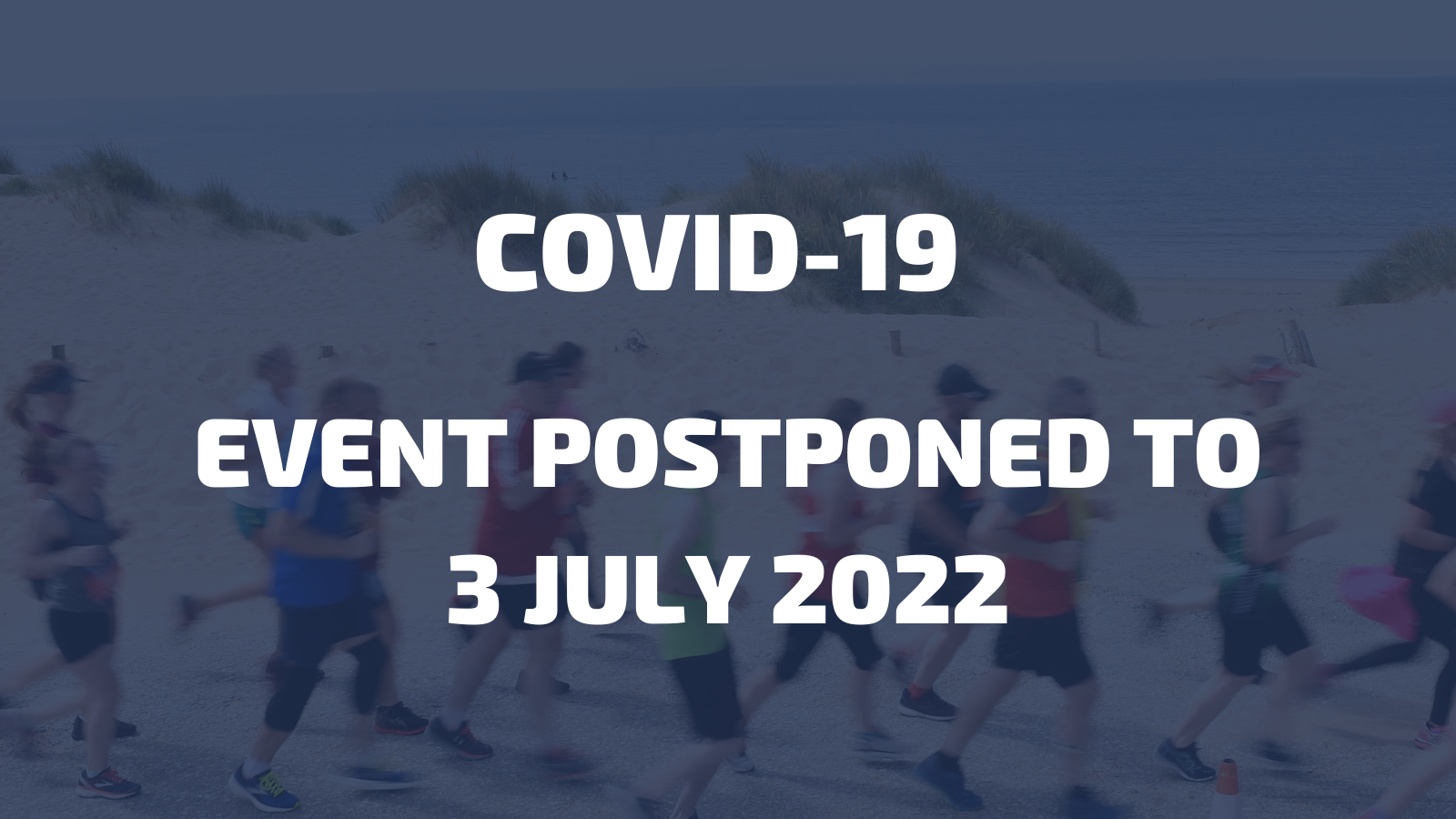 Dear Runners,
We hope that you are keeping safe and well.
Run 4 Wales has been working closely with the Welsh Government and the relevant Local Authorities to understand the potential timeline for the safe return of events in Wales, including the Healthspan Porthcawl 10K on Sunday 4th July and ABP Barry Island 10K on Sunday 1st August.
Whilst the vaccine rollout in the UK continues to provide cause for optimism, the situation in Wales remains uncertain, with the Welsh Government only looking to make incremental changes to event capacities in the next 21-day review. At present there are also no plans to relax the 2 metre social distancing rules, which will provide significant operational challenges for mass-participation event organisers.
The health and safety of race participants, their supporters, event volunteers and the Run 4 Wales staff team is at the forefront of our decision making. Equally important is the overall event experience for runners and with continuing restrictions on gatherings, as well as on the general public's access to our event venues, the consensus is that the overall event experience of our summer 10k's will be compromised beyond an acceptable level.
Following a prolonged period with no events, a busy calendar of rescheduled events is penciled in for the autumn of 2021. In conjunction with the respective local authorities, we have therefore taken the sensible decision to postpone our summer 10k races to 2022. Rescheduling the Porthcawl & Barry Island events into 2022 will ensure a quality event experience at locations which are most attractive and accessible in the summer months.
The Healthspan Porthcawl 10K will now take place on Sunday 3 July 2022 and the ABP Barry Island 10K on Sunday 7 August 2022. Everyone with a place in either race will be able to use it in the rescheduled event next year with spaces automatically transferred. There are also a number of alternative entry options (listed below) depending on the type of entry you have.
The Welsh Government is working with partners in the events industry through May and June on a number of small pilot events, which we hope will pave the way for the return of large-scale events later this year or in early 2022.
We thank you for your understanding and cooperation as we all navigate the exit from lockdown and a return to normality. We look forward to brighter days ahead, whilst our thoughts remain with the family and friends of those who have sadly lost their lives to COVID-19.
You can find answers to a number of Frequently Asked Questions, and details on how to get in touch with us if you have any questions below.If you were also registered for the ABP Barry Island 10K taking place on Sunday 1 August 2021 you'll find more information on the Barry Island 10K website.
With best wishes,
Run 4 Wales
---
Runner Options
If you are registered, you should have received an email today with more details on the options available to you. If you have yet to receive an email, please check your junk mail, or click below, for details on the various options and how to proceed with your preferred one.
Options will differ depending on the type of entry you have, including the chance to run virtually instead or claim a credit note voucher that can be used against any future R4W event purchase.
Select your entry type below to view your options:
I HAVE A MULTI-EVENT PASS (10K SEASON TICKET)
MY SPACE IS VIA AN OFFICIAL CHARITY
I HAVE A CORPORATE PACKAGE, SPONSOR, OR DISCOUNT CODE ENTRY
If you are unsure what entry type you have, check your confirmation e-mail or login to your MyEvents portal using the email address and password you created when signing up.
If you have any queries surrounding the available options or postponement, you can find answers to a number of Frequently Asked Questions below.
---
FAQs
The Run 4 Wales office remains closed because of lockdown restrictions and a reduced staff team are working hard to respond to queries from home. Please read the FAQs carefully before getting in touch as we have tried to set out responses to as many of the issues arising as possible.
If you cannot find a response to your question in our FAQs, please contact us by email but be aware that it will take us a little longer than usual to respond. We will get back to you as soon as we can and appreciate your understanding and patience: porthcawl10K@run4wales.org.
---
R4W Virtual 10K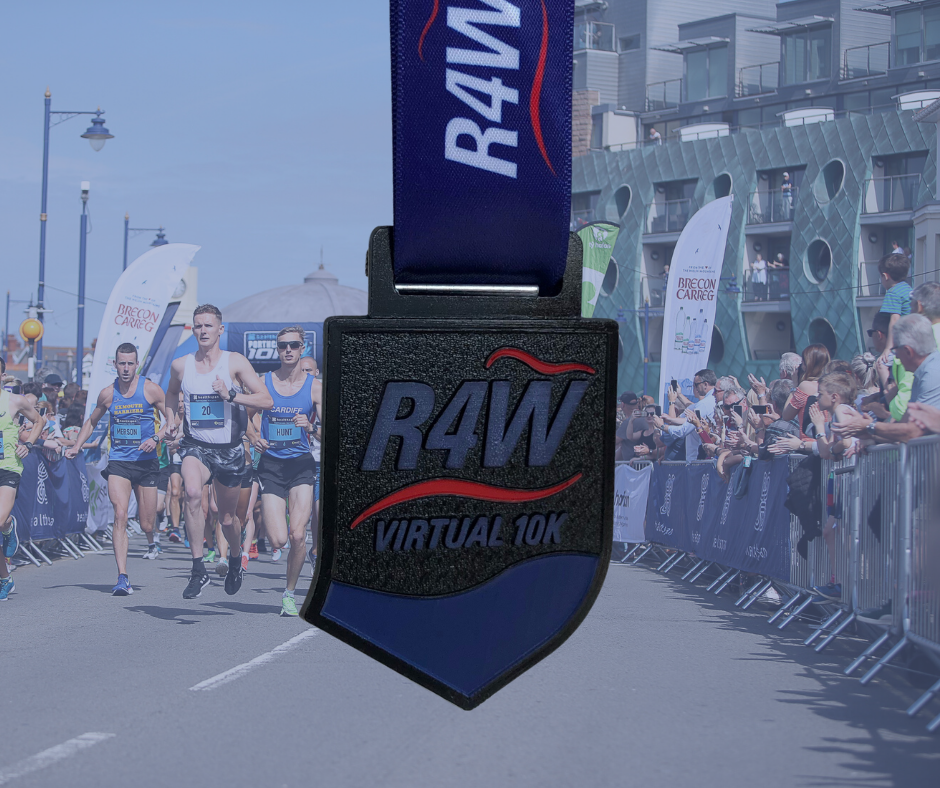 The R4W Virtual 10K is an exciting new addition to the Healthspan Wales 10K Series, which already includes live events in Porthcawl, Barry Island, Newport and Cardiff Bay.
Taking place throughout June 2021, it will offer motivation for runners looking to test themselves over the 10K distance or improve their fitness whilst we continue to wait for the return of live events.
Entry for the virtual 10K costs just £10 and includes a unique finishers medal, which will match those given out at upcoming live events, which when combined form a matching set – perfect for those planning to run multiple races and collect a worthy memento.
Your continued support is important to us, so we are offering all of those impacted by the postponement a 20% discount off the cost of a R4W Virtual 10K entry. Details on how to claim this entry offer can be found in the e-mail sent to all registered runners about the postponement.