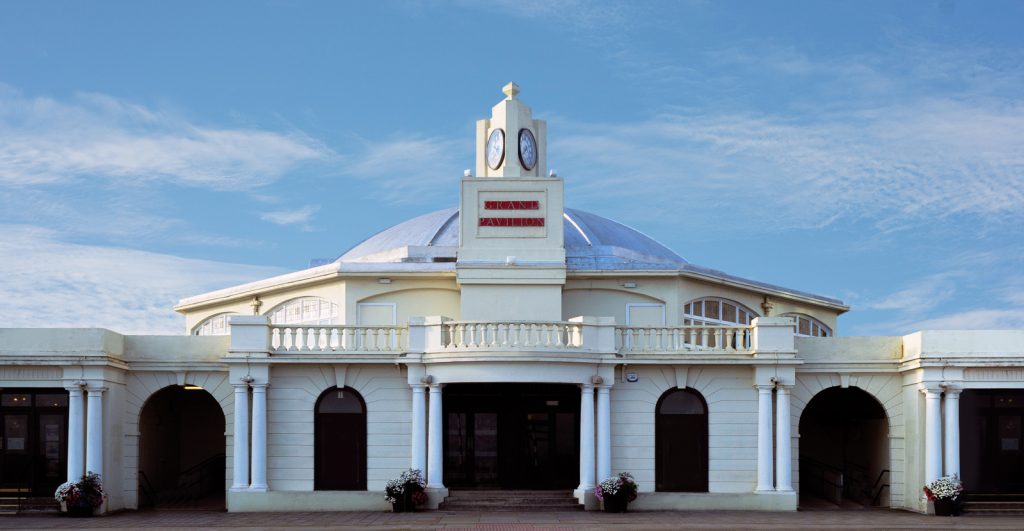 Awen Cultural Trust, who manage Porthcawl's Grand Pavilion have confirmed their support of the inaugural Healthspan Porthcawl 10K by coming on board as an official sponsor.
The Grand Pavilion will sit at the heart of the event, which will start and finish on the seafront right outside. Opened in 1932 and well known for its octagonal dome and striking frontage, the building was originally intended as a Palm Court for hosting tea dances, balls and civic functions. Fast forward to 2019 and the Pavilion is a multifunctional venue, which hosts a wide variety of events throughout the year including live theatre, concerts, ballroom dancing, conferences, dances, culminating in the ever-popular Christmas pantomime.
As an Event Associate, Awen Cultural Trust will support the race by hosting a baggage facility and Volunteer Hub within the Pavilion. A number of staff will also be involved in the day, either running the race or working behind the scenes as volunteers. The Cafe Bar will remain open throughout the event to runners and spectators.
Richard Hughes, Chief Executive of Awen Cultural Trust said: 
 "We are proud to be supporting such a high profile and positive well-being and community-focused event for Porthcawl, which will start and finish outside our prestigious venue, the Grand Pavilion. Good luck to everyone taking part, which will include a team of Awen staff, whether they are running, marshaling on the course, or working behind the scenes to make this inaugural event a huge success."
The inaugural Healthspan Porthcawl 10K is proving extremely popular, with entries for the race on Sunday 7th July flying out fast. You can sign up now here with entries starting from just £20 in the 10K or £5 in the Family Fun Run.
You can learn more about the Awen Cultural Trust here.